SELECTED ARTICLES FROM FLYMAG
---
FLYMAG selects articles previously published in the FLYMAG magazine, and highlights them here the website.
You'll find a list of the selected articles below.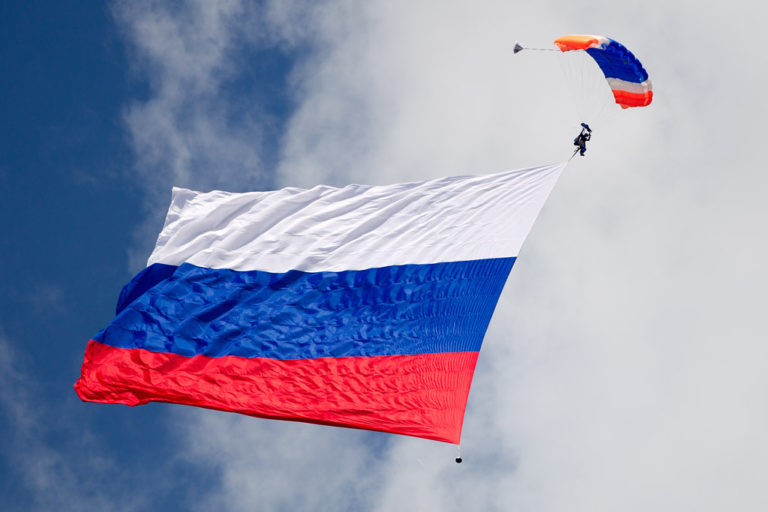 Der er i disse år en del lande, der fejrer 100 år med militær flyvning, enten i form af at deres luftvåben i sig selv har 100 års jubilæum, eller som Danmark, hvor det var markeringen af 100 år med dansk militær flyvning, der blev fejret.

Det russiske luftvåben (VVS – Voyenno- vozdushnye sily Rossii) fyldte 100 år i år, og det skulle fejres med et stort show i august på Zhukovsky basen, lidt uden for Moskva. Zhukovsky danner også rammen for MAKS, der afholdes hvert andet år.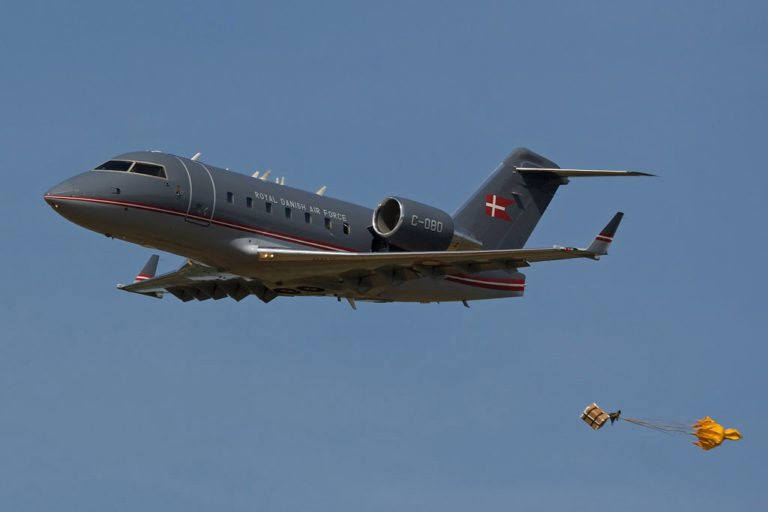 In the Royal Danish Air Force (RDAF), the job of air transport is handled by 721 Squadron, located at Aalborg Air Base in the northern part of Jutland. The base is also known as the Air Transport Wing Aalborg.

The squadron currently has a total of eight aircraft, divided into two types. To handle the heavy long-range transport missions, the squadron flies four Lockheed C-130J-30 Hercules aircraft. For smaller transports, VIP flights and maritime patrol missions, there are four Canadair CL-604 Challenger aircraft.

In this article we look at the Challenger flight and especially its main task of maritime patrol.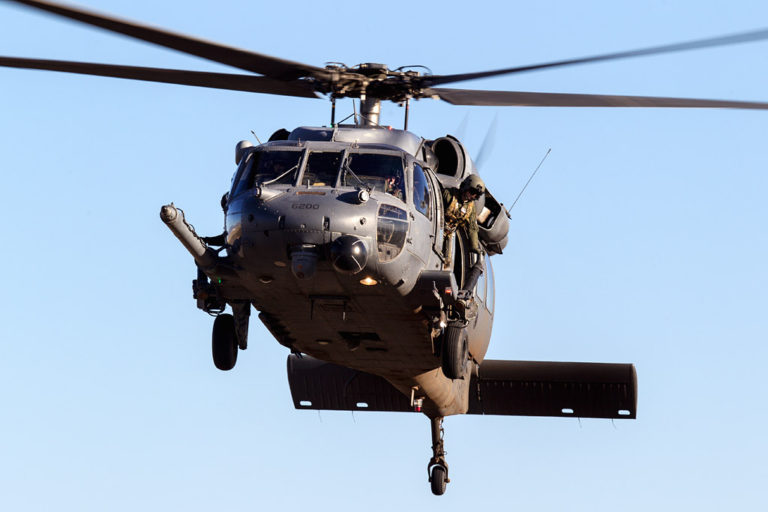 The Combat Search And Rescue (CSAR) mission, whilst being one of the most dangerous, is also one of the most important as it helps to provide the pilots who fly into combat zones with the assurance that if things go wrong, a group of pilots who are specially trained and motivated will come and get them out safely.

FLYMAG went to Davis-Monthan Air Force Base in Tucson, Arizona to learn more about the CSAR mission.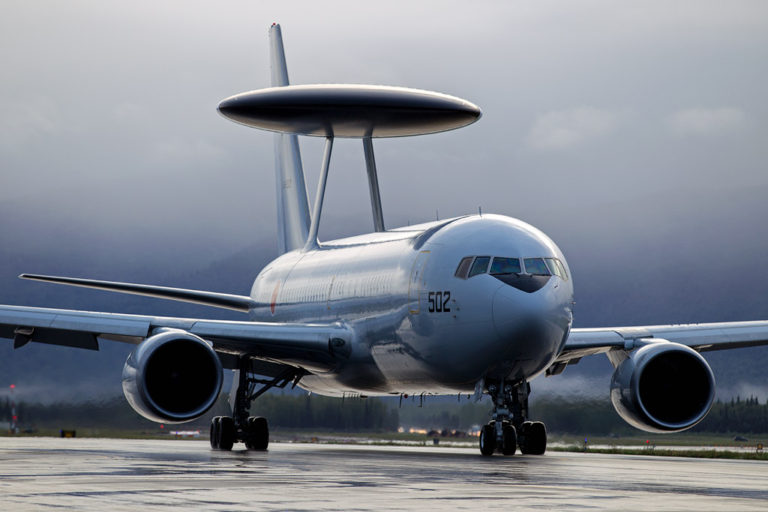 Most who know about Red Flag will associate it with Nellis AFB just outside Las Vegas and the Nellis ranges in the Nevada desert and mountains. But it is not only here that Red Flag exercises take place. Red Flag - Alaska is similar to the Red Flag held at Nellis AFB, in other words, a multi-service, multinational air combat exercise.

The exercise is under the control of the Pacific Air Forces in the U.S. Air Force. The exercise was originally known as Cope Thunder and began in 1976 at Clark Air Base in the Philippines. After the eruption of Mount Pinatubo in 1992, Cope Thunder moved to Eielson Air Force Base in Alaska and in 2006 was renamed Red Flag - Alaska.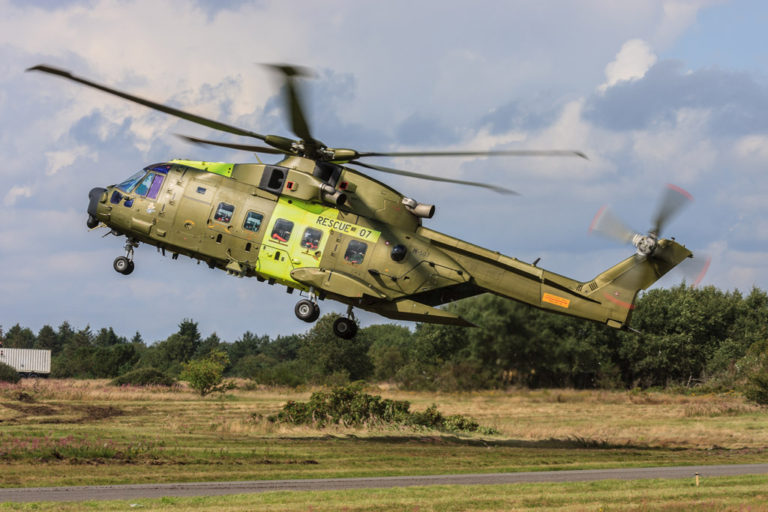 En drøm for en pilot at flyve, sådan lyder det fra Eskadrille 722, når de bliver spurgt om, hvordan den nyeste helikoptere i Royal Danish Air Force, AgustaWestland EH-101 Merlin, er at flyve.

Eskadrille 722 har siden 2010 fløjet den store EH-101 Merlin helikopter, efter at den overtog SAR rollen, fra Sikorsky S-61 Sea King. Med de 45 års aktiv og utrolig pålidelig tjeneste, har det ikke været nemt at tage over fra den gamle dame.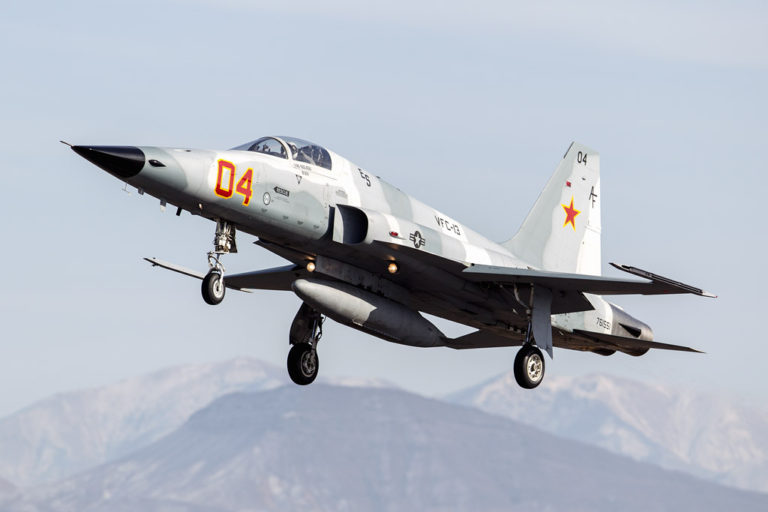 En aggressor eskadrille eller adversary squadron er en eskadrille, der er uddannet til at fungere som en fjendtlig styrke i de militære "war games".

Det der gør aggressor eskadriller specielle, er at de bruger fjendens taktik, teknikker og procedurer til at give en så realistisk simulering af luftkamp (i modsætning til træning mod ens egne styrker), som muligt.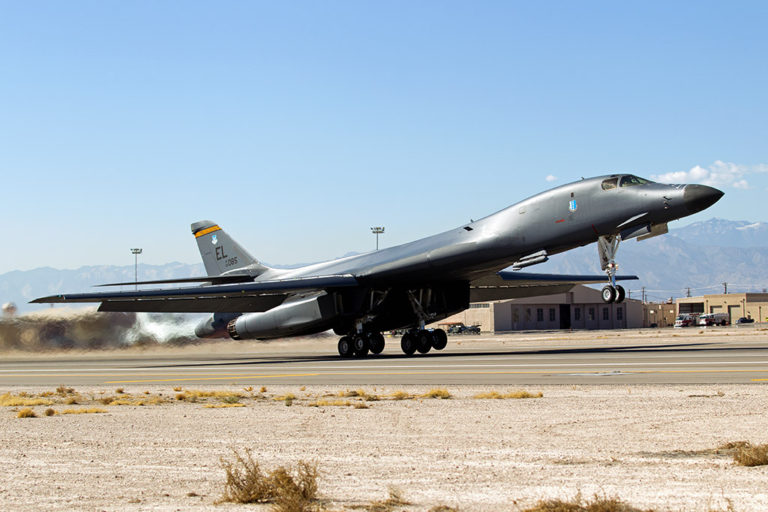 Red Flag øvelserne, der gennemføres flere gange om året, er et meget realistisk krigsspil. Formålet er at uddanne piloter fra USA, NATO og andre allierede lande til rigtige kamp situationer.

Dette omfatter brug af "fjendtligt" hardware og skarp ammunition til øvelser inden for Nevada Test and Training Range.