SELECTED ARTICLES FROM FLYMAG
---
FLYMAG selects articles previously published in the FLYMAG magazine, and highlights them here the website.
You'll find a list of the selected articles below.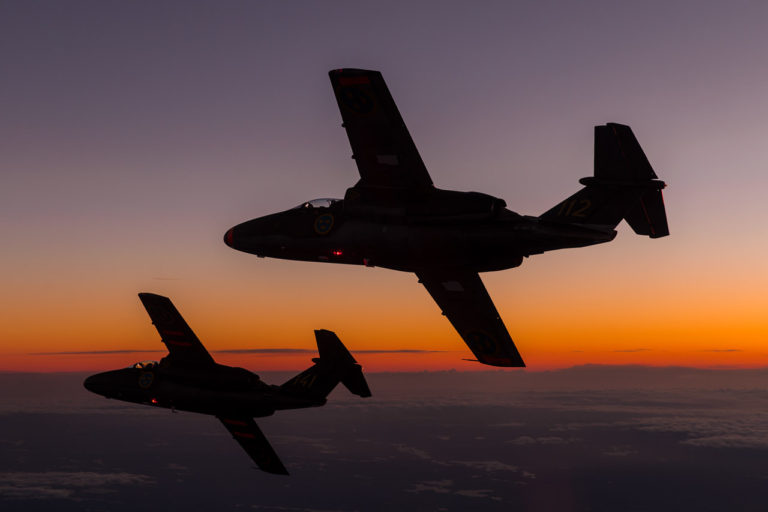 The Swedish Air Force flying training school, located at Malmen Air Base, is pretty much incomparable with other armed forces flying training schools. A very flat and practically non-existent hierarchy, in a place where everyone is equal, gives the students the best possible opportunities to make a success as pilots in the armed forces.

Cutting away the mandatory contract for new pilots, letting them select which type of aircraft they are going to fly before they start the education as well as the amazing atmosphere at the school are just some of the elements that makes Luftstridsskolan at Malmen something you don't see every day.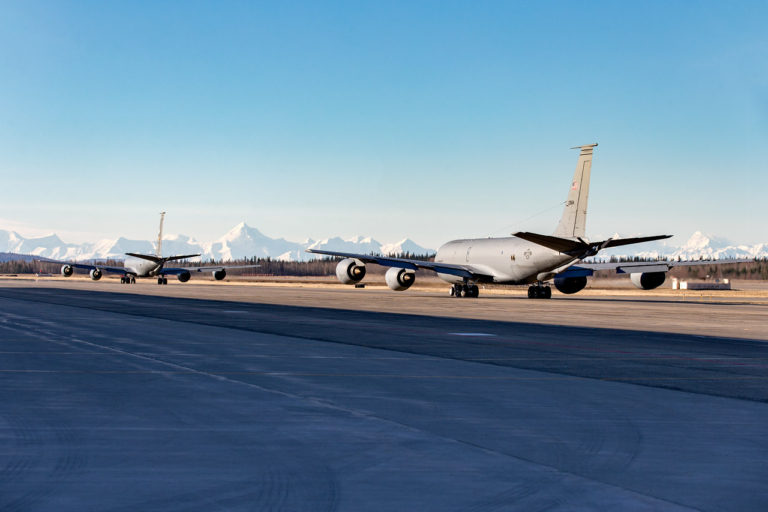 The majority of the lakes were still frozen and the mountains were still covered in snow, when dozens of 4th and 5th generation fighter jets, together with surveillance, electronic warfare, tankers and transport planes, from across the U.S. military took to the skies over Alaska on 1st of May 2017, as Northern Edge 2017 (NE17) kicked off.

NE17 was one in a series of U.S. Pacific Command exercises in 2017 - which all have the same goal; to prepare the joint forces to respond to crises in the Indo-Asia-Pacific region. The exercises are designed to sharpen participants' tactical combat skills, to improve command, control and communication relationships, and also to develop interoperable plans and programs across the joint force.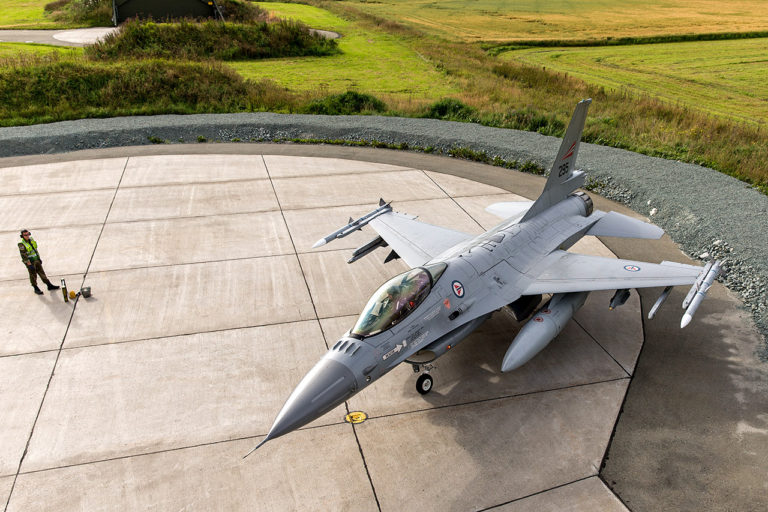 Located on the west coast of Norway, Ørland Hovedflystasjon, Ørland Air Base, is one of two Norwegian F-16 bases, the other being Bodø further north on the coast.

Ørland Air base was built in 1941 by the then occupying German troops in Norway. The reason for building the air base was to enable the German Luftwaffe to attack allied convoys sailing supplies to the Russian harbor in Murmansk.

The first German aircraft to arrive at the base were Focke-Wulf Fw 200 Condors, and in June of 1942 a squadron of Junkers Ju 87 Stuka dive-bombers were deployed to the base. The complement of aircraft at the base were further expanded when first a squadron of Messerschmitt Bf 109s and later a squadron of Focke-Wulf Fw 190 fighters arrived at the base.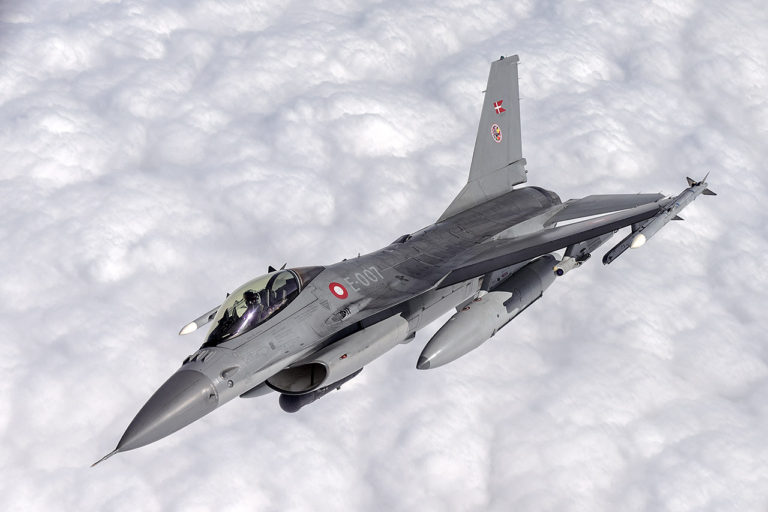 In the early 1970s the Royal Danish Air Force (RDAF) started looking for a replacement for the three types of fighter aircraft then in service. The new fighter would have to replace the Lockheed F-104G Starfighter, the North American F-100D/F Super Sabre and the SAAB F-35 Draken. Under consideration were alternative fighters, the General Dynamics (now Lockheed Martin) F-16 Fighting Falcon, the SAAB JAS-37 Viggen and the Dassault Mirage F-1.

By the end of the competition, the F-16 Fighting Falcon was selected and in 1975, Denmark joined Belgium, Holland and Norway in an order for a total of 348 airframes from the United States. Of these, Denmark initially ordered 58 F-16s, consisting of 48 F-16As and 10 F-16Bs all build by SABCA in Belgium.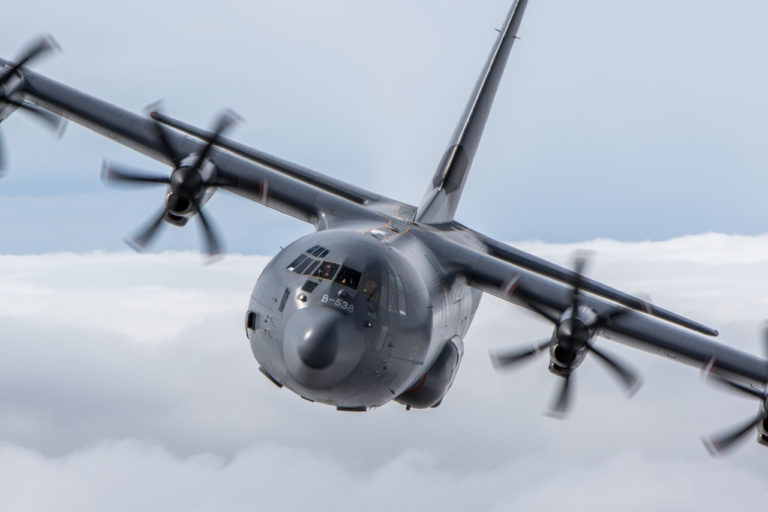 When the Danish Armed Forces need to move large amounts of goods or personnel, the task is given to 721 Squadron's Hercules Flight. The Flight is based at Aalborg Air Base, also known as Air Transport Wing (ATW) Aalborg, located in northern Jutland.

721 Squadrons Hercules Flight is equipped with four Lockheed C-130J-30 Hercules aircraft. The first of these were delivered in 2004 but the unit's first encounter with the C-130 was back in 1975, when three C-130H's were delivered to Værløse Air Base, which back then was the unit's home base.

The H models replaced the aging Douglas C-54D/G Skymaster and the C-47 Skytrain as the primary transport aircraft in the Royal Danish Air Force (RDAF).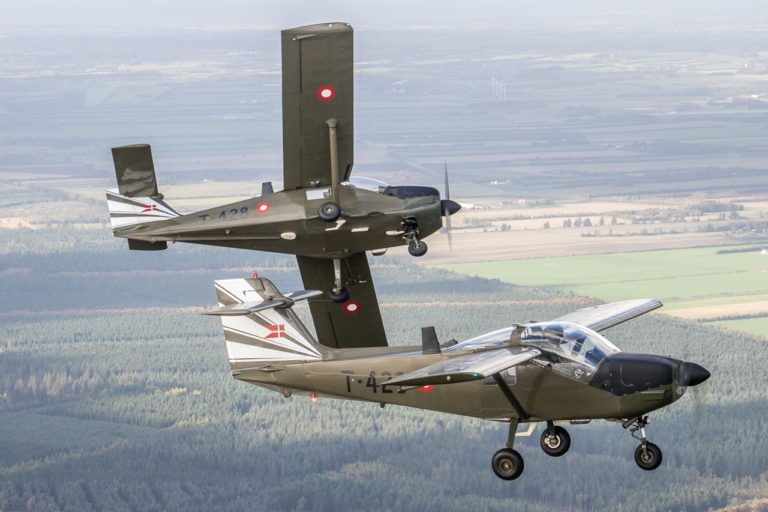 For more than 40 years, the SAAB T-17 Supporter has fulfilled various roles in the Royal Danish Air Force.

In the early 1970s, the Royal Danish Air Force (RDAF) started searching for a replacement for the KZ 7, Piper Cub and Chipmunk aircraft, which at the time were being used as basic trainers for pilots in all the branches of the Danish Armed Forces.

Three types were selected as potential candidates; the Scottish Aviation Bulldog, the SAAB MFI-17 Supporter and the New Zealand build CT-4 from the Pacific Aerospace Corporation. During August and September of 1973 each of the three types spent a week at Vandel Air Base where representatives from all the branches of the Danish armed forces tested them with support from test pilots from each of the three manufacturers.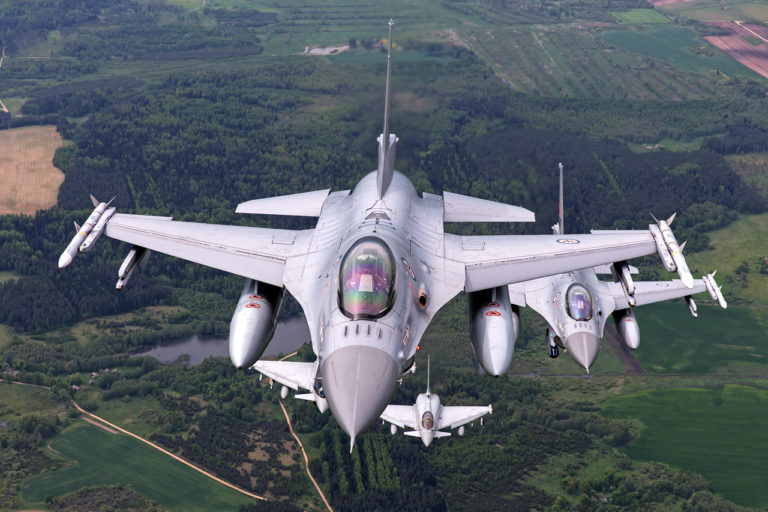 At bevare integriteten i luftrummet, har altid været et vigtigt mål inden for NATO alliancen. Det er blevet udført som en kollektiv opgave, i fællesskab og kollektivt ved hjælp kampfly, en mission der er blevet navngivet "Air Policing". Air Policing er en ren defensiv mission.

Siden 1970'erne har NATO etableret et omfattende system af luft overvågning og styring af luftrummet, samt Quick Reaction Alert midler i form af fighter jets, til at dække alle medlemslande i alliancen, også selvom de ikke selv har et luftforsvar.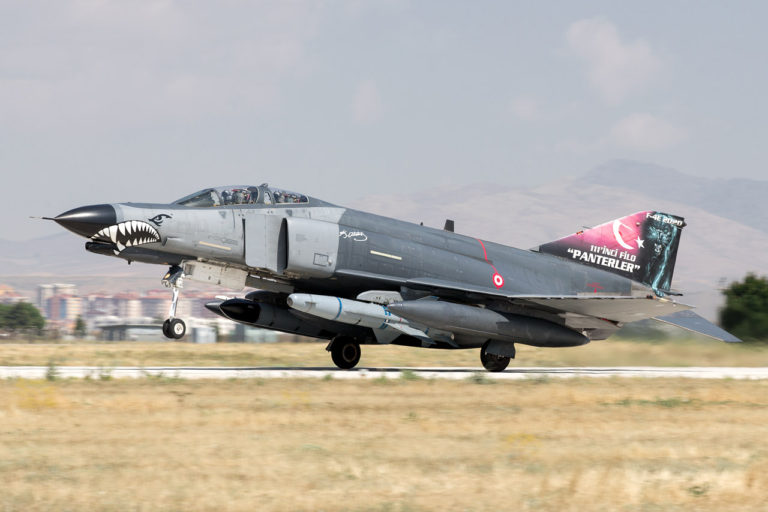 Den årlige internationale øvelse, Anatolian Eagle, afholdt på Turkish Air Force 3. Main Jet Base, Konya Air Base, fandt sted i midten af juni. Med de fortsatte kampe mod ISIS i Syrien og Irak, konflikten i Yemen mellem shiamuslimske Houthi oprørere og pro-regeringsstyrker sammen med den konstante uro i Libyen så tæt på Tyrkiets dørtrin, er behovet for at uddanne og samarbejde med NATO og dets mellemøstlige allierede vigtigere end det nogensinde tidligere har været.

Anatolian Eagle afholdes to til fire gange om året, hvoraf de første er klassificeret som nationale øvelser, mens det tyrkiske luftvåben inviterer allierede kræfter med til en af øvelserne, for at give dem mulighed for at slutte sig til øvelsen på Konya Air Base.

FLYMAG var med da Anatolian Eagle blev afholdt i juni 2015.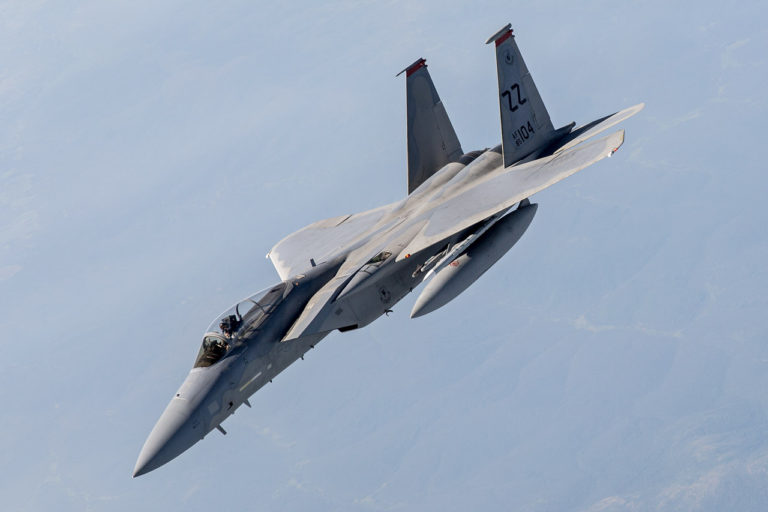 Large-scale exercises and the opportunity to test experimental equipment between different branches of the US armed forces, including the US Army, Marine Corps, Navy, Coast Guard and Air Force, is a rare opportunity these days.

In June 2015, the Alaskan Command gave around 6000 troops from all these branches just such an opportunity during exercise Northern Edge 2015 (NE15). In Alaska, the participants had to train interservice cooperation between all the different branches, as well as working with units from bases outside Alaska.
Bag navnet 'Eskadrille 723', finder man i dag, hvad der tidligere hed Søværnets Helikoptertjeneste. Søværnets Helikoptertjeneste blev først dannet som en "Flight" under Eskadrille 722, som også dengang havde Search And Rescue(SAR) rollen, da man modtog de første Alouette III-helikoptere i 1962.

Denne "Marine Flights" primære opgave var at deltage i overvågningen af de færøske og grønlandske farvande
fra inspektionsskibe i Nordatlanten. FLYMAG kigger nærmere på historien, og fremtiden i Eks. 723.